One of the most pervasive myths in the skincare industry is that cosmetic procedures and beautification treatments are only meant for women. It is thought that women care more about the way they look and opt for plastic surgery to look good even after marriage. It is no longer the case. Today, men are just as interested as women in looking good and youthful, particularly after marriage.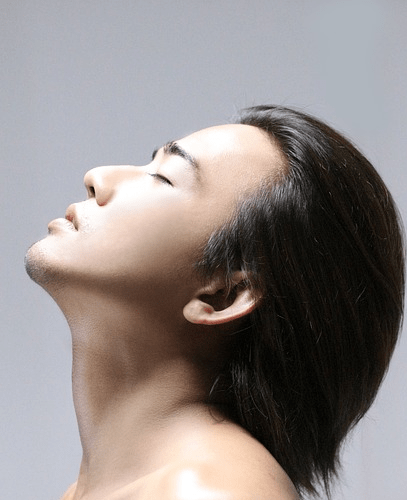 Receding hairline and protruding belly used to be the hallmarks of a married man. It is not the case anymore, as more and more men are opting for treatments like fat reduction, acne scar reduction, and hair transplant to look just as good as their wives. In many cases, they are encouraged by their wives get it done. In some cases, both the husband and wife decide to opt for cosmetic surgery to improve their looks.
If you are a married man, you have plenty of options in terms of cosmetic procedures. From a simple skin whitening procedure to a meticulous hair transplant, there are a number of choices available for you to improve your appearance.
Let us now take a look at some of these procedures.
Skin Whitening – It is a procedure which allows you to even your skin tone and brighten your complexion with the help of topical applications that contain various substances like vitamin C, hydroquinone, arbutin, and kojic acid.
Dermabrasion – It is a procedure in which the outer layer of your skin is scraped away to make acne scars and other blemishes look less visible.
Dermal Fillers – These are substances that can be injected into your skin to get rid of lines and wrinkles and make you look younger.
Anti-Wrinkle injection – Quite possibly the most popular cosmetic procedure all over the world, Anti-Wrinkle injection can reduce lines and wrinkles and make you look younger. Anti-Wrinkle injection shots relax your facial muscles and prevent them from contracting too much, which prevents the formation of fine lines and wrinkles
CO2 Laser Treatment – It is a highly effective treatment to remove stretch marks. It uses micro laser beams to break down the tissues along the stretch marks, as a result of which your body creates new, healthy tissues. Once the healing process is over, the stretch marks fade away and the skin looks noticeably younger and firmer.
Laser Acne Scar Removal – It is a process which uses targeted laser beams to reduce and remove acne scars. The laser beams destroy the sebaceous glands which cause acne, as a result of which the acne scars fade away over time.
Fat Reduction – There are two methods available for fat reduction – laser fat reduction and mesotherapy or lipodissolve. In laser fat reduction, laser beams are used to puncture holes in your fat cells. The disintegrated fat is then flushed out by the lymphatic system. In lipodissolve, a combination of medications, natural extracts, and vitamins is injected into various parts of your body like waist, buttocks, and thighs. The medicinal combination melts the fat tissues, which are eliminated from your body through feces. Both these procedures are non-invasive and serve as safer, less painful alternatives to liposuction.
Mustache and Beard Transplant – In this procedure, hair follicles are taken from the back of the scalp and grafted on your upper lip area, cheeks, and chin. Once the hair starts growing, the bald spots in your mustache and beard are covered and you can have a nice, full mustache and beard.
Hair Transplant – It is done using a method called FUE (follicular unit extraction), wherein hair follicles are removed from the donor site (back of the head, chest, arms, or legs) and grafted in the bald spot. It is a lot more effective and less painful than FUT (follicular unit transplantation), where a strip of skin with hair is scrapped off from the donor site, dissected into follicular units, and transplanted into the bald spot. Unlike FUT, FUE does not involve incision or stitches and the recovery time is also considerably lesser.
As you can see, there are a wide range of cosmetic procedures available for married men who are looking to improve their physical appearance. These procedures can correct imperfections in the skin and scalp and make you look younger and more attractive. It is, however, extremely important to get these procedures done under the guidance of an experienced dermatologist.
One of the highest qualified and most experienced dermatologists in the country today is Doctor Harmandeep Sidhu. The founder of Athena, a full-service skin and hair care clinic, Doctor Sidhu specializes in a variety of cosmetic, laser, and dermatological procedures. With many years of experience and expertise, Doctor Sidhu is your best choice for hair and  skin care treatments.